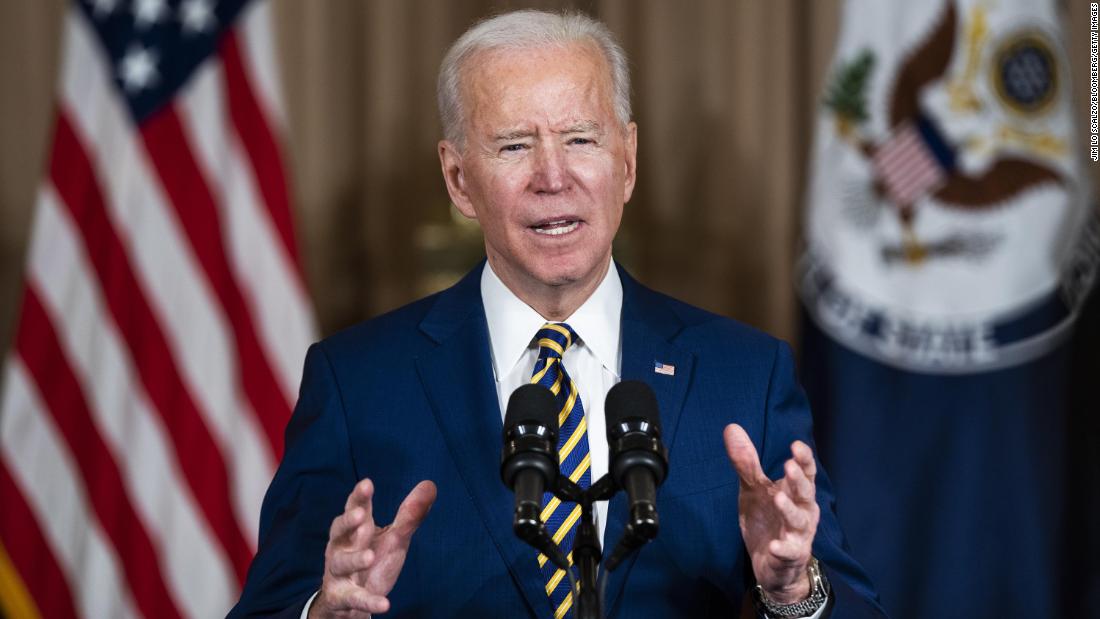 President Biden once again made a plea to Congress to act on gun control.
"I need not tell anyone this, but gun violence has become an epidemic in America," Biden said. "Look, I don't want to become more confrontational. We need more Senate Republicans to join the overall majority of Democratic colleagues and close the loopholes required in background check purchases of guns. We need a ban on assault weapons and high capacity magazines."
"These kinds of reasonable reforms have overwhelming support from the American people including many gun owners. If a country supports reform then Congress should act. This shouldn't be a red or blue issue," the President continued.
Democratic members of Congress have held strategy sessions to explore the most viable steps they could take on gun control, hoping to use public outrage about recent mass shootings as a catalyst for legislative progress.
But once again Democrats' chances for success will hinge on the cooperation of West Virginia Democratic Sen. Joe Manchin, who appears to be relishing his role as the lynchpin of virtually every legislative endeavor in the 50-50 divided Senate.
At this juncture, it remains unclear how much political capital either Biden or Manchin are willing to devote to gun control at a time when the nation is distracted by the pandemic, vaccine distribution, the economic recovery and Biden's massive infrastructure bill, which is the administration's primary focus at the moment.
Even when emotions were still running high after the Atlanta and Boulder shootings last month, Manchin made it explicitly clear to CNN that he did not support two gun bills recently passed by the House — one, H.R. 8, that would expand background checks on all firearm sales, and a second, H.R. 1446, closing the so-called Charleston Loophole that allows some licensed gun sales to be completed before a required background check is conducted.
Manchin said he still favored pressing ahead with the narrower compromise legislation expanding background checks that he crafted with Republican Sen. Pat Toomey after the Sandy Hook massacre. That legislation, which Biden advocated for as vice president, failed in 2013, and the new House-approved bills that Manchin opposes would go farther.
Beyond Manchin's objections, there is no indication at this point that Democratic senators are on track to win the considerable GOP support they would need to overcome a filibuster on gun legislation
Earlier this month, Biden harnessed the powers of the presidency to advance a half-dozen executive actions on gun control, but they fall far short of the ambitious goals he outlined as a presidential candidate as the real fight still looms on Capitol Hill.
Read more about where things stand in Congress here.
See the moment: